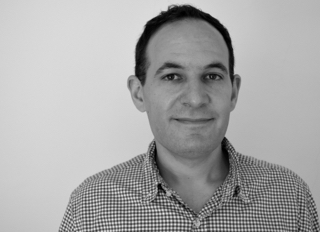 Working papers
"Choosing ungoverned space: Pakistan's Frontier Crimes Regulation," with Jacob Shapiro, Michael Callen, Saad Gulzar, and Yasir Khan.

"Crowdsourcing government accountability: experimental evidence from Pakistan," with Ali Hasanain and Yasir Khan.
Funding from the Agricultural Technology Adoption Initiative (ATAI), the International Growth Centre (IGC), and the UC Lab Fees Research Program.

"Election Fairness and Government Legitimacy in Afghanistan," with Eli Berman, Michael Callen, Clark Gibson, and James D. Long.
Under review.

"Patronage Jobs and Public Sector Absence," with Michael Callen, Saad Gulzar, Ali Hasanain, and Yasir Khan.
Under review.

"Personalities and Public Sector Performance: Experimental Evidence from Pakistan," with with Michael Callen, Saad Gulzar, Ali Hasanain, and Yasir Khan.
Under review.
Research in Progress
"Increasing SME productivity in Uganda: Levereging clusters to train and scale," with Sarojini Hirshleifer and Benjamin Kachero.
Pilot funding from East Africa Social Science Translation (EASST) Secretariat acting on behalf of the Center for Effective Global Action (CEGA) and from Private Enterprise Development in Low-Income Countries (PEDL)

"Crowd-sourced air pollution monitoring in Pakistan," with Husnain Fateh and Matthew Gibson.
Travel funding from J-PAL Governance Initiative and Institute for Social Sciences Faculty Grant, UC Davis.

"Integrating Isolated Communities: How Does First-Time Mobile Phone Access Affect Remote Communities in the Philippines?" with Joshua Blumenstock, Niall Keleher, and Erin Troland.
Funding from the Development Impact Lab and the Gates Foundation.